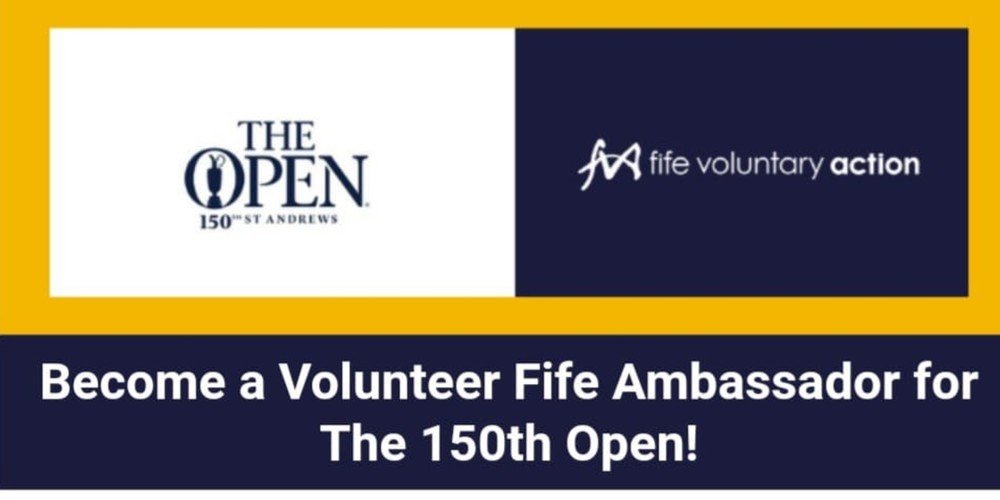 Fife Voluntary Action, in partnership with Fife Council, are actively recruiting Voluteer Fife Ambassadors to welcome the thousands of visitors arriving to attend The 150th Open being held in St Andrews on 10th - 17th July.
This opportunity is ideal for people who wish to improve and develop their employability skills with extensive optional accredited training being offered to volunteers in first aid, manual handling, and hospitality. Free transport and lunch will be provided also.
Volunteer Fife Ambassadors will be involved in welcoming, guiding, informing, and helping the many visitors coming to St. Andrews and Fife during the week of the Championship. Volunteers will be positioned at the main transport facilities (the official car parks, bus stops, train stations etc) and at key locations throughout the town to maximise presence and make it easy for people to seek help. Full training will be provided and extensive support available at all times. Full details of this volunteer opportunity can be found here
Please note, that these roles are not to assist directly with the golf itself, as those have been filled and were significantly oversubscribed.
This is an exciting and rare opportunity to represent St. Andrews and Fife at an event that will:
* welcome 290,000 spectators and visitors from across the world;
* host 600 journalists from all over the world;
* be broadcast by over 193 countries; and
* be enjoyed by over 85 million fand worldwide.
You can register your interest to be a Volunteer Fife Ambassador for the town of St. Andrews and the entirety of Fife during The Open on our web page - www.fva.org/TheOpen
Back to news